Basement Insulation Near Johnson City, Kingsport, Asheville
Basements are generally damp, moldy, and smelly. In many cases, the basements aren't even suitable to store something let alone using as a living space. Sometimes basements leak and cause moisture, however, typically moisture forms in the basement because of the temperature difference between the cold walls and warm air in the house.
The moisture formation provides the perfect breeding ground for molds and creates a foul odor. Therefore to prevent moisture, molds, and foul odor, it's very important to insulate your basement.
When you contact Mohr Sprayfoam Insulation for an insulation estimate, we will inspect insulation levels and determine the best insulation solution based on your home's design and your specific needs. We have the experience and tools to install many different insulation materials, including spray foam, blown-in, cellulose, and more for your home or business in Johnson City, Kingsport, Asheville, and surrounding areas.
Benefits of an insulated basement
Improved comfort in the basement and in the upstairs space too.
No more mold & mildew problems in the basement.
Stop unwanted air infiltration that brings in the cold winter air.
Lower heating & cooling costs.
The basement becomes usable as additional living space.
Three Ways to Make Your Basement Better with Insulation
1. Seal & insulate the rim joist: The edge of the house where the floor framing rests on the foundation is a major source of air leakage and energy loss. It's especially severe where plumbing, wiring, and dryer vents penetrate to the exterior. We eliminate this problem by sealing & insulating the rim joist.
2. Insulate foundation walls: Rigid foam insulation is best for your basement's concrete walls. Unlike fiberglass batts,
rigid foam wall insulation won't absorb water or be damaged by it. Rigid foam also won't compress, fall out of place, or lose R-value. We recommend Basement to Beautiful® wall insulation. These innovative panels are sized for typical basement walls and each panel comes with built-in wiring channels and integral steel flanges for attaching wallboard.
3. Insulate the basement floor: Do you want a warm finished floor in your basement? Keep your feet - and basement - warm and lower the cost of your energy bills by insulating your basement floor before installing a floor covering.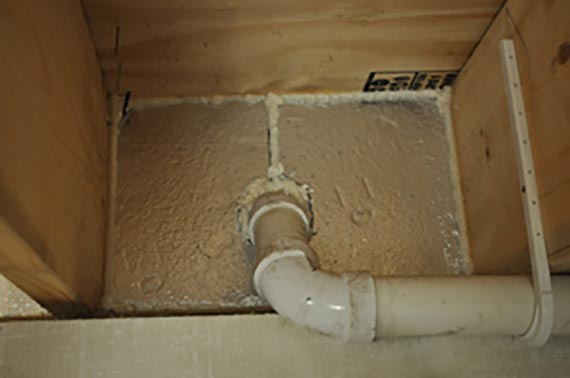 Start your basement transformation with the best insulation from Mohr
Leaks can sprout in the basement, allowing air to seep out, causing your utility bill to rise! At Mohr, we believe comfort & energy efficiency starts with a properly-insulated basement. We are a family-owned business. At Mohr, we are trained, licensed, and certified insulation installers in Johnson City, Kingsport, Asheville, Knoxville, Hazard, Middlesboro, Greenville, Hickory, Spartanburg, Oak Ridge, Blacksburg, Boone, Bluefield, and other nearby towns.
Why Local Homeowners Choose Us for Basement Insulation & Upgrades
Family-Owned Company
Licensed and Certified Insulation Installers
Free Attic Inspection to Correct Insulation Problems
Assurance of Increased Comfort & Consistent Temperatures in Your Building
Top Reputation for Craftsmanship & Minimal Disruption
Give us a call at 844-407-0868 or contact us online to schedule a home energy assessment or a Free Estimate for insulation services