Basement & Crawlspace Insulation in Arden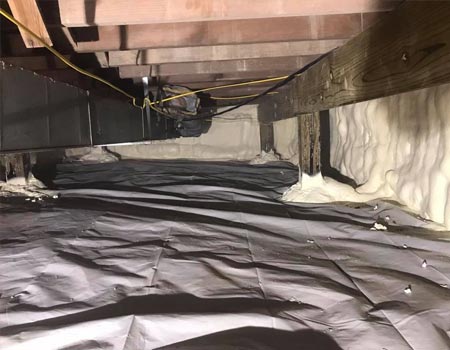 When you find your basement or crawlspace damp and smelly, it implies that cracks or gaps have developed down there, making a passageway for moisture to enter and indoor energy to leak away.  At Mohr Foam Insulation, we provide premium quality insulation for both residential and business properties in Arden. We are specialized in both spray foam and injection foam insulation services. Having our foam insulation installed you can block every gap and crack and have a moisture-free healthy basement or crawl space.
Whether it's a new or an existing structure our experts can insulate both. Moreover, if you have a damaged roof and you are thinking of re-building your roof kindly take a while to reconsider. First of all, re-roofing is expensive. Secondly, it consumes time, and lastly, the process is very messy. Whereas, with our roof coating over your existing roof, you can avoid the costs of tear-off, disposal, and the material associated with reconstructing the roof structure.
Give Mohr a call at 844-407-0868 or click here to schedule an appointment. We are trained, licensed, and certified insulation installers serving customers in Arden since 2000. We offer you better insulation solutions to make your home comfortable and energy-efficient.
Why Choose Mohr for Insulation Services?
Family-Owned Company
Licensed and Certified Insulation Installers
Free Inspection to Correct Insulation Problems
Assurance of Increased Comfort & Consistent Temperatures in Your Building
Top Reputation for Craftsmanship & Minimal Disruption
Insulate Your Basement & Crawlspace with Mohr Foam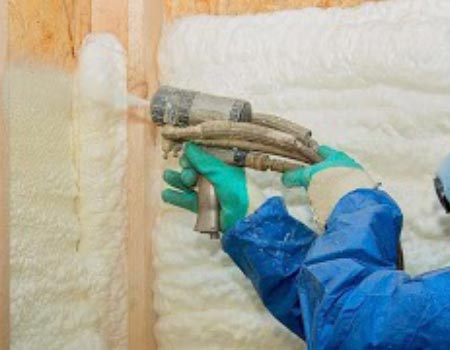 When gaps or cracks start developing within the walls and floors of your home or business they become a passageway for air, moisture, and indoor energy. Without proper or any insulation system, your building in Arden can turn into quite a difficult space to be in.Regardless of how long you run your heater or AC the indoor will still be colder during winters and hotter during summers. Moreover, water and moisture leaks  through the gaps can progressively damage your property. In fact, you'll be paying more money for your utility bills due to running your HVAC system more and more.
Installing an insulation system is the only way to block these slits. Spray and injection, both kinds of foam insulation can expand and fill up every crack and hole. So, they can be efficiently applied to small spaces or large areas. It will help you not only in preserving energy as your HVAC system will no longer have to work as hard to keep the place comfortable, but it will also, retain structural integrity.
Attic Insulation Service By Mohr Foam
Along with basements and crawlspace, Mohr Foam Insulation also insulates attics. If you are living in Arden and are in need of attic insulation services, we insulation specialists to call. We insulate your attic and help you improve indoor comfort and lower utility bills. Our spray foam insulation can also protect your attic from storm damage.
Give us a call at 844-407-0868 or contact us online to schedule a home energy assessment or a Free Estimate for insulation services.