Attic Insulation Contractor in Johnson City, Kingsport, Asheville
High utility bills and rooms that are too hot in the summer and too cold in the winter are just a few signs that your attic may not be properly insulated. Attic insulation helps you to keep your home at a comfortable temperature and reduces the amount of energy used on the heater and A/C.
When you contact Mohr Sprayfoam Insulation for an insulation estimate, we will inspect insulation levels and determine the best insulation solution based on your home's design and your specific needs. We have the experience and tools to install many different insulation materials, including spray foam, blown-in, cellulose, and more for your home or business in Johnson City, Kingsport, Asheville, and surrounding areas.
Why Local Homeowners Choose Us for Attic Insulation Upgrades
Family-Owned Company
Licensed and Certified Insulation Installers
Free Attic Inspection to Correct Insulation Problems
Assurance of Increased Comfort & Consistent Temperatures in Your Building
Top Reputation for Craftsmanship & Minimal Disruption
Why You Should Consider Spray Foam Insulation for Your Attic
Increase Overall Comfort
Reduce Outside Noise
Improve Humidity Control
Lessen the Demand on Your HVAC System
Improve Indoor Air Quality
Common Indicators of Poor Attic Insulation in Your Johnson City Homes
Rooms located below the attic get too hot or too cold, even when other parts of the house remain comfortable.
High electric bills and/or high costs for heating fuel.
Cold drafts during wintertime.
Recessed "can" lights in the ceiling directly below the attic.
Attic floor joists can be seen above or between existing attic insulation.
Less than 10 in. of existing attic insulation.
The ductwork in the attic is exposed above the insulation.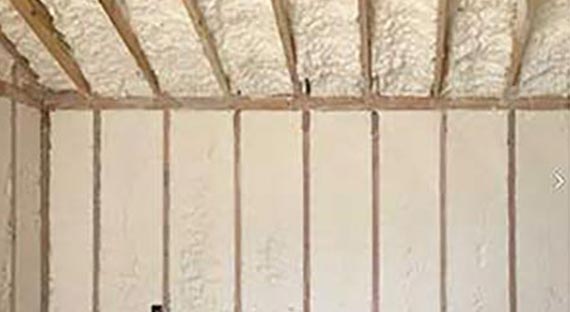 Mohr Spray Foam Insulation is Your Local Expert for Upgrading & Installing Attic Insulation
Mohr Can Assist With Whole-House Energy Savings!
Leaks can sprout in the attic, allowing air to seep out, causing your AC bill to rise! At Mohr, we believe comfort starts in the attic! We are a family-owned business. At Mohr, we are trained, licensed, and certified insulation installers specialized in spray foam insulation. Give us a call at 844-407-0868 or contact us online to schedule a home energy assessment or a Free Estimate for insulation services in Johnson City, Kingsport, Asheville, Knoxville, Hazard, Middlesboro, Greenville, Hickory, Spartanburg, Oak Ridge, Blacksburg, Boone, Bluefield, and other nearby towns.