Mohr Helps You Find Out Which Insulation is Right for Your Property in Asheville
Spray foam and rigid foam both are useful in making your property energy efficient therefore sometimes it can be difficult to decide whether spray foam or rigid foam is best for a particular application. To answer that question lets have a look at the benefits and the disadvantages of both foam insulations.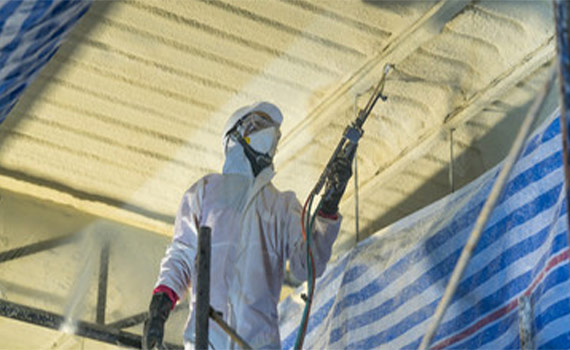 When it comes to spray foam, it provides both insulation and air sealing. The foam expands to fill gaps and cracks. It also has high R-value -about R-7 per in. depending on the formulation. Foaming can be done in a fraction of the time it takes to cut, fit, and seal rigid board insulation. On top of that once cured, spray foam insulation can stay in place without shifting, or fall out of place.
However spray foam does have some drawbacks too. Firstly the process is a bit messy. Therefore insulating without the help of a professional can result in overspraying that can lead the foam to deposit where it must be removed from. During the installation process respirators and protective clothing must be worn. If the area being insulated cannot be isolated from living space, occupants must vacate premises until foam cures which is typically two hours. R-value can degrade slightly over time.
Rigid foam can also provide both insulation and air sealing where the seams between foam panels are sealed with tape. It's less messy to install and thickness of the foam can be different depending on the application & R-value requirements. It's safe to handle and no harmful component emits during installation. Some rigid foam panels (like SilverGlo™, for example) include a radiant barrier for additional energy savings.
Just like spray foam, rigid foam has its own drawbacks. R-value of the foam varies based on the type of rigid foam. It can be as low as R-3.8 per in. or as high as R-8 per in. It is more time-consuming to install in some (but not all) applications unlike spray foam. Sometimes single-component spray foam must be applied around the edges of rigid foam to seal and hold the panel in place.
Do not miss out to check out our other content to help in choosing the best spray foam insulation.