Mohr Helps You Find Out Which Insulation is Right for Your Property in Kingsport
Spray foam and rigid foam both are useful in making your property energy-efficient. Therefore, it can be difficult to decide whether spray foam or rigid foam is best for a particular application. To answer that question, let us have a look at the benefits and the disadvantages of both foam options.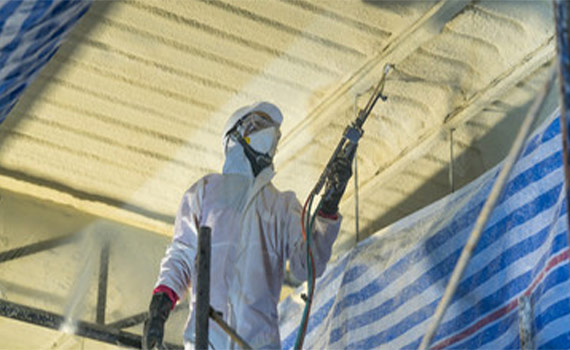 Spray foam provides both insulation and air sealing. The foam expands to fill gaps and cracks, providing an impressive R-value of about R-7, depending on the formulation. Foaming can be done in a fraction of the time it takes to cut, fit, and seal rigid board insulation.
However, spray foam is messier to install than rigid foam. There can be oversprays into areas that must be removed. During the installation process, respirators and protective clothing must be worn. If the insulated area is adjacent to a living space, occupants must vacate premises until foam cures -- typically within two hours.
Rigid foam also provides insulation and air sealing, but the seams between the foam panels are sealed with tape. It's less messy to install and the thickness of the foam varies depending on the application & R-value requirements. During installation, it is safe to handle and there are no harmful components emitted during installation. Some rigid foam panels (like SilverGlo™, for example) include a radiant barrier for additional energy savings.
However, the R-value of rigid foam varies. It can be as low as R-3.8, or as high as R-8. It is more time-consuming to install rigid foam in most settings and, sometimes, a single-component spray foam must be applied around the edges of rigid foam to seal and hold the panel in place.