Garage Insulation Installed in Johnson City and Kingsport
Benefits of Spray Foam Insulation for Your Johnson City Homes
Air & water barrier
Moisture barrier
Zero possibility of void
Heat resistance
Eco friendly
Conserved energy
Increased structural integrity
Wondering why it's important to think about energy-saving improvements in your garage? After all, this is just a place to park cars and store stuff like tools, bicycles, sports gear, and trash cans. Well If your garage is detached from your home, then there is nothing to worry about insulation however if your garage is not separated from the building then garages can cause your house to lose heat in winter and be a source of heat gain in summer. Cold (or warm) air infiltrates the garage ceiling assembly and makes its way to the living space above.
Spray foam insulation is the best way to insulate your garage. At Mohr Sprayfoam Insulation, we will inspect insulation levels and determine the best insulation solution based on your home's design and your specific needs. We have the experience and tools to install spray foam insulation for your home or business in Johnson City, Kingsport, Asheville, and surrounding areas.
Start Your Garage Transformation with The Best Insulation from Mohr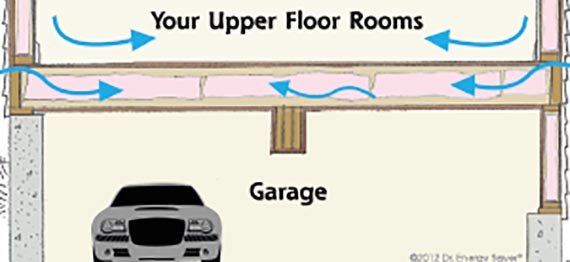 At Mohr, we believe comfort & energy efficiency starts with a properly-insulated home. We are a family-owned business. We are trained, licensed, and certified insulation installers.
Why Many Homeowners Choose Us for Garage Insulation & Upgrades
Family-Owned Company
Licensed and Certified Insulation Installers
Free Attic Inspection to Correct Insulation Problems
Assurance of Increased Comfort & Consistent Temperatures in Your Building
Top Reputation for Craftsmanship & Minimal Disruption
Give us a call at 844-407-0868 or contact us online to schedule a home energy assessment or a Free Estimate for insulation services in Johnson City, Kingsport, Asheville, Knoxville, Hazard, Middlesboro, Greenville, Hickory, Spartanburg, Oak Ridge, Blacksburg, Boone, Bluefield, and other nearby towns.