Closed-Cell Spray Foam Installation in Johnson City, Kingsport, & Asheville
Closed-cell spray foam insulation from Mohr Foam Insulation is made up of completely encapsulated cells. As the cells are pressed together, it makes the foam more rigid and stable than open-cell spray foam. If you choose closed-cell spray foam to insulate your home or office, it will work as both an air and moisture barrier. It is high in density and has long-lasting heat resistance for customers in Boone, Johnson City, Asheville, Knoxville, Bristol, and other cities within our service area.
The solidness and high density of closed-cell insulation make it perfect for keeping your structure insulated and stable during natural disasters such as major storms. If you are considering closed cell-spray foam insulation for your property, call Mohr Foam. We provide you free inspection and estimate.
Benefits of Closed-Cell Spray Foam Insulation from Mohr Foam Insulation
Moisture barrier
Air and water barrier
Heat resistant
Converses energy
Eco-friendly
Longer life span
Adds structural integrity to the building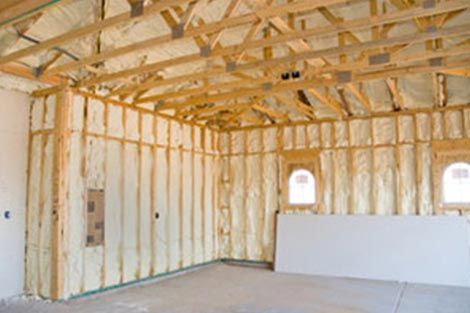 Let Mohr Foam Install Your Closed-Cell Foam Insulation in Boone, Kingsport, & Johnson City
Mohr Foam Insulation is a family-owned business operating in multiple states and providing the best available installation of closed-cell foam insulation for customers in Johnson City, Kingsport, Asheville, and dozens of other cities that we serve. At Mohr, we hire trained, licensed, and certified insulation installers specialized in spray foam insulation. When you need our help and seek to upgrade to insulation with versatility and maximum R-Value, we are the company to call. Give us a call at 844-407-0868 or click here to make an appointment. For years, we have been your trusted insulation contractor in our multi-state service area.