Basement Insulation in Johnson City, Kingsport, & Asheville
When you are ready to install or upgrade the insulation in your basement, the best option is to use spray foam insulation. You can spray all the way from floor to header, creating a seamless air and vapor barrier that will keep you warm in the winter and cool in the summer while saving money on year-round utility bills in Boone, Johnson City, Asheville, Knoxville, Bristol, and other cities within our service area.
By calling in the basement insulation experts from Mohr Foam Insulation, you will help to prevent both air filtration and moisture issues. Our certified technicians inspect insulation levels and determine the best insulation solution for your home or office based on the structural design and your specific needs. Give us a call at 844-407-0868 for a spray foam consultation and Free Estimate or click here to make an appointment today. For years, we have been your trusted insulation contractor within our multi-state service area.
Benefits of Spray Foam Insulation for Your Basement by Mohr Foam
Air & water barrier
Moisture barrier
Zero possibility of void
Heat resistance
Eco friendly
Conserved energy
Increased structural integrity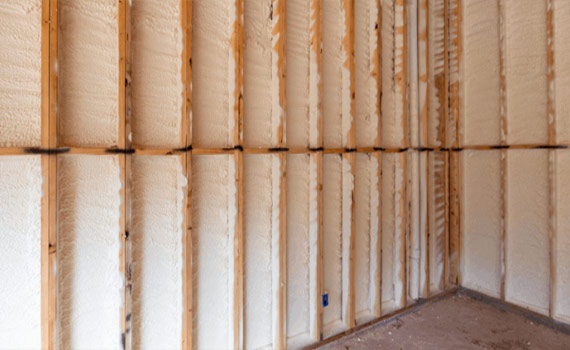 Start Your Basement Transformation With the Best Insulation from Mohr Foam
At Mohr, we believe comfort & energy efficiency starts with a properly insulated basement. We are a family-owned business. We hire only trained, licensed, and certified insulation installers.
Trust Us for Your Basement Insulation Upgrades in Oak Ridge, Johnson City, & Kingsport
Why choose Mohr Foam Insulation to insulate your basement? The benefits include:
Family-Owned Company
Licensed and Certified Insulation Installers
Free Attic Inspection to Correct Insulation Problems
Assurance of Increased Comfort & Consistent Temperatures in Your Building
Top Reputation for Craftsmanship & Minimal Disruption
For years, we have been the go-to company for all kinds of insulation needs in Johnson City, Kingsport, Asheville, and other cities that we serve because of our talented technicians and wide array of services. When you need assistance from Mohr Foam Insulation, give us a call at 844-407-0868 or click here to schedule a home energy assessment or make an appointment.