Attic Insulation in Johnson City, Kingsport, Asheville, & Bristol
When your attic is not properly insulated, your home will trigger high utility bills. Rooms will feel hotter in the summer and colder in the winter show because of the insufficient insulation in the attic. Attic insulation helps you to keep your home comfortable on a year-round basis and decreases the amount of energy usage at your property in Boone, Johnson City, Asheville, Knoxville, Bristol, and other cities within our service area.
If you are worried that your attic might be in need of insulation, contact Mohr Foam Insulation. We will inspect insulation levels and determine the best insulation solution based on your home's design and your specific needs. We have the experience and tools to install many different insulation materials to insulate your attic, including spray foam, blown-in, cellulose, and more for your home.
Give us a call at 844-407-0868 for a spray foam consultation and Free Estimate or click here to make an appointment. For years, we have been your trusted insulation contractor in our multi-state service area.
Get A FREE Quote!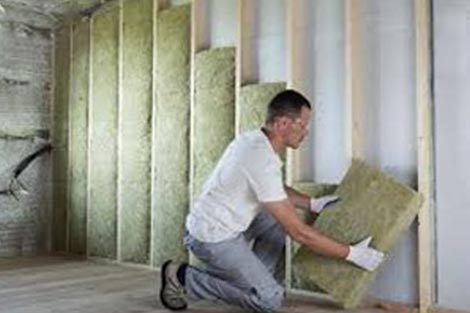 Why You Should Install Spray Foam Insulation for Your Attic in Boone, Johnson City, & Asheville
Air & water barrier
Moisture barrier
Zero possibility of void
Heat resistance
Eco friendly
Conserved energy
Increased structural integrity
Common Signs of Having Poor Attic Insulation in Knoxville, Greenville, & Blacksburg
Rooms located below the attic get excessively hot or cold, despite other parts of the house remaining comfortable.
Increased electricity bills and/or heating fuel costs.
Cold drafts during wintertime.
Recessed "can" lights in the ceiling directly below the attic.
The ductwork in the attic is exposed above the insulation.
Less than 10 in. of existing attic insulation.
Attic floor joists can be seen above or between existing attic insulation.
Mohr Foam Insulation Can Assist With Whole-House Energy Savings
Leaks can sprout in the attic, allowing air to seep out, causing your AC bill to rise! At Mohr, we believe comfort starts in the attic! We are a family-owned business. At Mohr, we are trained, licensed, and certified insulation installers specialized in spray foam insulation.
Choose Us for Attic Insulation Upgrades in Johnson City, Kingsport, Asheville, & Boone
Why choose Mohr Foam to insulate your attic? The benefits include:
Family-Owned Company
Licensed and Certified Insulation Installers
Free Attic Inspection to Correct Insulation Problems
Assurance of Increased Comfort & Consistent Temperatures in Your Building
Top Reputation for Craftsmanship & Minimal Disruption
Give us a call at 844-407-0868 or click here to schedule a home energy assessment or make an appointment to upgrade your attic insulation. We serve customers in Johnson City, Kingsport, Asheville, Knoxville, Hazard, Hickory, Spartanburg, Blacksburg, Boone, Bluefield, and other cities that we serve.