Underfloor Insulation Solutions in Kingsport, Asheville & Surrounding Areas
If you want a warmer home, underfloor insulation can help you greatly while cutting energy costs and saving you money. The term 'Underfloor Insulation Installation' refers to adding an insulating material under your floorboards and/or concrete floor at ground level. It will prevent heat from escaping as well as stop draughts.
However, insulating under the floor makes the spaces like basements, a non-conditioned space. Hence the spaces often turn cold and damp. At Mohr Foam we suggest insulating the walls, not the floor overhead as it will make it a more comfortable place to be.
If you are living in Johnson City, Kingsport, Asheville, and surrounding areas, give Mohr a call at 844-407-0868 or click here to schedule a home energy assessment or make an appointment. We offer you better insulation solutions to make your home comfortable and energy efficient.
Why Local Homeowners Choose Us for Crawl Space Insulation & Upgrades
Family-Owned Company
Licensed and Certified Insulation Installers
Free Attic Inspection to Correct Insulation Problems
Assurance of Increased Comfort & Consistent Temperatures in Your Building
Top Reputation for Craftsmanship & Minimal Disruption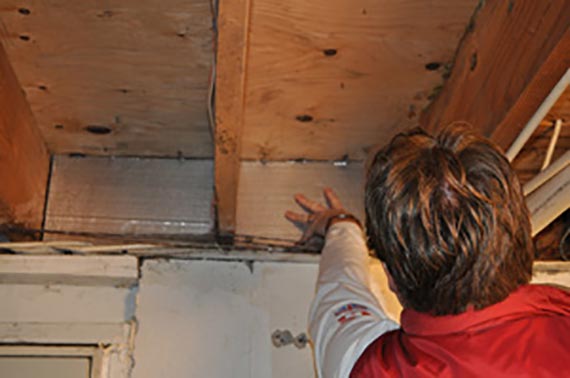 Underfloor Insulation Over Your Crawl Space
Crawl spaces may look like short basements, but they are very different. They are awkward to access and difficult to use for anything except storage. Crawl spaces often have dirt floors instead of concrete slabs and rarely have windows; nor are they typically used to house HVAC equipment.
Under-the-floor insulation is common in crawlspaces but subjected to the same problems listed above. A better approach is to insulate the crawl space with spray foam or rigid foam insulation.
Spray foam or foam board insulation can be applied to the crawl space walls, and the crawl space floor can be insulated with special foam insulation that's covered with a moisture barrier. Perimeter rim joists are sealed. Airtight hatchways, vent covers, and high-capacity SaniDry dehumidifiers are also available.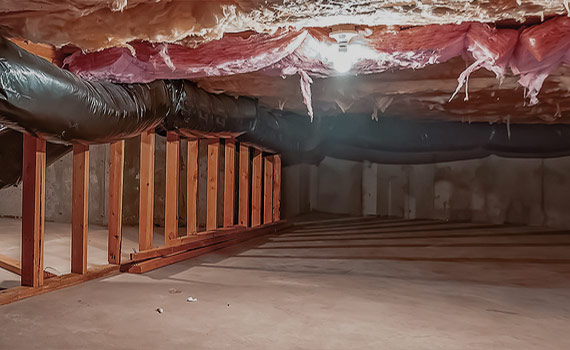 Start Your Crawl Space Transformation With The Best Insulation from Mohr
At Mohr, we believe comfort & energy efficiency starts with a properly insulated crawlspace. Our installers are trained, licensed, and certified. We are a family-owned business serving in Johnson City, Kingsport, Asheville, Knoxville, Hazard, Middlesboro, Greenville, Hickory, Spartanburg, Oak Ridge, Blacksburg, Boone, Bluefield, and other nearby towns.
Give us a call at 844-407-0868 or contact us online to schedule a home energy assessment or a Free Estimate for insulation services