Installing Floor Insulation for Johnson City, Kingsport, & Asheville Residence
During winter, your ground-level floors can get too cold if the spaces beneath them are cold. Floor surfaces cool as the heat they contain is literally sucked away. When your floor isn't properly insulated, even a "warm" room can feel chilly because your feet are cold.
As warmer air escapes from the upper levels of your home, cold air is drawn in through cracks around lower level windows and doors, -from below the floor, and from outdoors. The cold air is heavier than warm air, so it tends to hug the floor and cool its surface.
At Mohr Foam we provide you the best foam installation service. Our experts will inspect the place, seal all the air leaks, and install high-performance insulation to help you in improving the comfort and energy efficiency of your home. We are your local insulation contractor serving Johnson City, Kingsport, Asheville, and surrounding areas. Give us a call at 844-407-0868 or click here to schedule a home energy assessment or make an appointment.
Get A FREE Quote!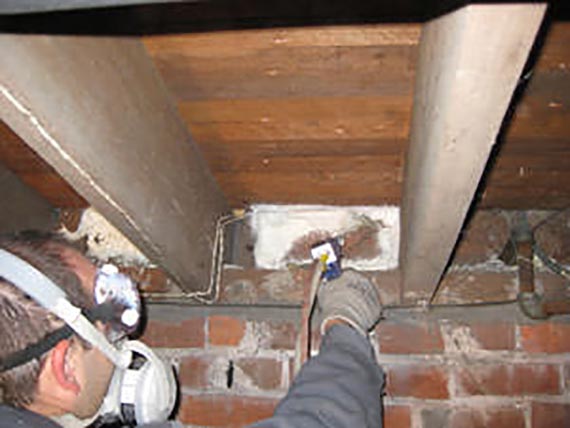 Warm-up Cold Floors With Mohr Foam
Ground-level floors aren't the only ones that can get cold. Rooms built above garages, basements, crawl spaces, and cantilevers are infamous too for having cold floors due to lack of insulation. Mohr Foam has detailed solutions for each and every situation. We will identify the most appropriate insulation services based on your home's construction and your budget.
Start Your Home Transformation With The Best Insulation from Mohr
At Mohr, we believe comfort & energy efficiency starts with a properly insulated home. Our installers are trained, licensed, and certified. We are a family-owned business serving in Johnson City, Kingsport, Asheville, Knoxville, Hazard, Middlesboro, Greenville, Hickory, Spartanburg, Oak Ridge, Blacksburg, Boone, Bluefield, and other nearby towns.
Why Local Homeowners Choose Us for Crawl Space Insulation & Upgrades
Family-Owned Company
Licensed and Certified Insulation Installers
Free Attic Inspection to Correct Insulation Problems
Assurance of Increased Comfort & Consistent Temperatures in Your Building
Top Reputation for Craftsmanship & Minimal Disruption
Give us a call at 844-407-0868 or contact us online to schedule a home energy assessment or a Free Estimate for insulation services