Spray Foam Insulation Services in Johnson City, Kingsport, Asheville & Surrounding Areas
Are you in need of insulating your home or office but not sure which insulation to choose? Rely on Mohr Foam, your local insulation expert, to help you understand what's better for you and to answer all your queries.
If you are interested in insulation consultation for your property in Johnson City, Kingsport, Asheville, and other nearby towns, give us a call at 844-407-0868 or contact us online. We are your local insulation contractor that provides you insulation with versatility and maximum R-Value.
Is Spray Foam a Good Choice to Improve Your Home's Energy Performance?
other types of installation such as fiberglass or cellulose, are inferior to spray foam insulation. Spray foam stops heat from entering and/or escaping your house. On the contrary, other insulations just slow the heat flow. On top of it, spray foam can expand and spread to every corner of the house at the same time filling all the gaps, cracks, and slits that other insulators may not be able to do. It can also protect your home from storm damage.
There are different kinds of spray foam, and many people confuse the differences between open-cell foam and closed-cell foam. Mohr Foam Insulation can inspect and evaluate insulation and airtightness levels at your house and provide the right energy-saving solutions.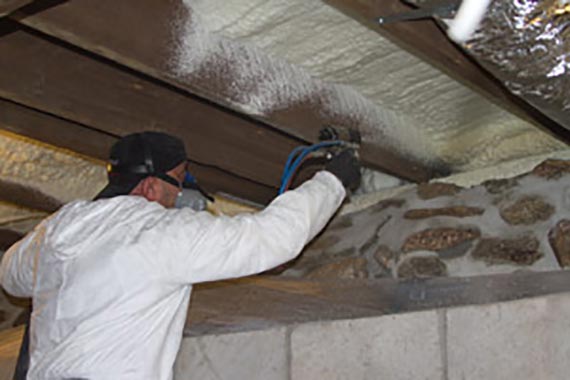 Mohr Helps Figure Out What's Best for YOU: Closed Cell or Open Cell?
Open-cell spray foam is made up of cells that aren't enclosed completely whereas the closed-cell spray foam is made up of completely encapsulated cells or in other words closed cells. In case of open cell, the foam is softer and more flexible than closed-cell foam. As a result it has a sponge-like appearance and expands during installation, creating small open cells filled with carbon dioxide that fills all the cracks, crevices, and voids; reaches the places hard to reach, and attaches itself to irregular surfaces to form a perfect air sealing insulation. On the other hand the foam is more rigid and stable in a closed-cell spray foam as the cells are pressed together.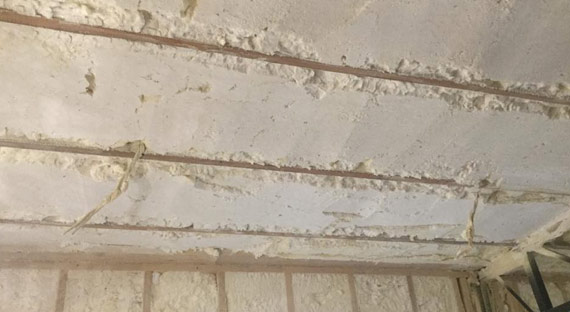 If you use closed cell spray foam to insulate your home or office, both air and moisture won't be able to get through it. It is high in density and has long-lasting heat resistance. It is also perfect to prevent your property structure from penetrating and help to keep it stable during natural disasters such as storms due to its solidness and high density. However open-cell foam costs less than the closed cell one.
As choosing the best spray foam insulation can be troublesome Mohr provides assistance to help you indentify the type of insulation you need for your porperty. Be sure to check out our comparison between spray foam and rigid foam insulation as well.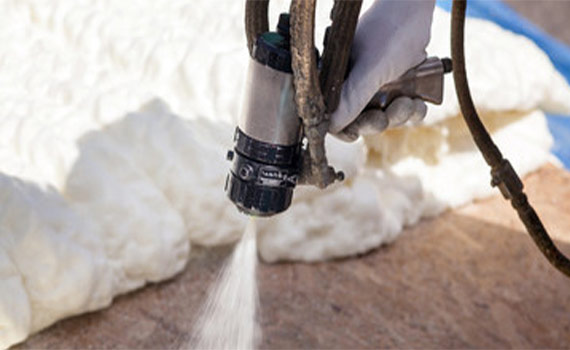 Start Saving Energy & Money With a Spray Foam Insulation Upgrade!
Mohr Foam Insulation is a family-owned business. At Mohr, we are trained, licensed, and certified insulation installers specialized in spray foam insulation.
Call 844-407-0868 or contact us online to schedule a Free Estimate for spray foam insulation in Knoxville, Hazard, Middlesboro , Greenville, Hickory, Spartanburg, Oak Ridge, Blacksburg, Boone, Bluefield and surrounding areas!