Basement Insulation Near Johnson City, Kingsport, Asheville
If you are thinking of installing or upgrading the insulation in your basement, the best option is spray foam insulation all the way from floor to header creating a seamless air and vapor barrier. This helps to prevent both air filtration and moisture issues. When you contact Mohr Sprayfoam Insulation for an insulation estimate, we will inspect insulation levels and determine the best insulation solution based on your home's design and your specific needs. We have the experience and tools to install many different insulation materials, including spray foam, blown-in, cellulose, and more for your home or business in Johnson City, Kingsport, Asheville, and surrounding areas.
Benefits of Spray Foam Insulation for Your Johnson City Homes
Air & water barrier
Moisture barrier
Zero possibility of void
Heat resistance
Eco friendly
Conserved energy
Increased structural integrity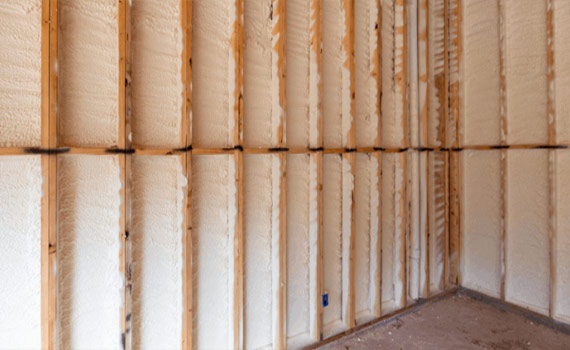 Start Your Basement Transformation With the Best Insulation from Mohr
At Mohr, we believe comfort & energy efficiency starts with a properly-insulated basement. We are a family-owned business. We are trained, licensed, and certified insulation installers.
Why Local Homeowners Choose Us for Basement Insulation & Upgrades
Family-Owned Company
Licensed and Certified Insulation Installers
Free Attic Inspection to Correct Insulation Problems
Assurance of Increased Comfort & Consistent Temperatures in Your Building
Top Reputation for Craftsmanship & Minimal Disruption
Give us a call at 844-407-0868 or contact us online to schedule a home energy assessment or a Free Estimate for insulation services in Johnson City, Kingsport, Asheville, Knoxville, Hazard, Middlesboro, Greenville, Hickory, Spartanburg, Oak Ridge, Blacksburg, Boone, Bluefield, and other nearby towns.